Dr. Amir Rashidan knew he wanted to be a doctor since he was 9 years old. He decided after an eye opening experience with his fathers paralysis , to become a surgeon and work as a chiropractor. He graduated from George Washington and University and the National University of Health Sciences. He puts his complete focus onto his clients and bettering their lives. His biggest piece of advice is be willing to do the uncomfortable in order to succeed.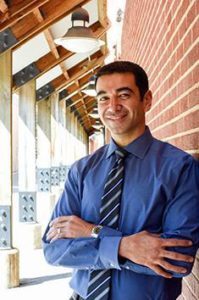 Listen to the rest of Dr. Amir's podcast to hear his powerful story.
More From Mid Atlantic Chiropractic Center
Mid Atlantic Chiropractic Center is a top-ranked provider of chiropractic care center for patients of all ages, employing hands-on techniques and state-of-the-art technology to assess and treat a broad array of medical conditions. At Mid Atlantic Chiropractic Center in Frederick, MD, we offer holistic, patient-centered chiropractic care for neck pain, back pain, sciatica, herniated discs, and migraines, as well as pediatric chiropractic care and posture corrections for adults and children. Mid Atlantic Chiropractic Care welcomes new patients, give us a call today!
FIND US ON iTUNES:
Remember to subscribe on iTunes, just search "Frederick Advice Givers" or "Eric Verdi" in your podcast app, which can be downloaded from the app store, then click subscribe. This gives you a live feed to all future episodes, as they are released and before they are posted here.